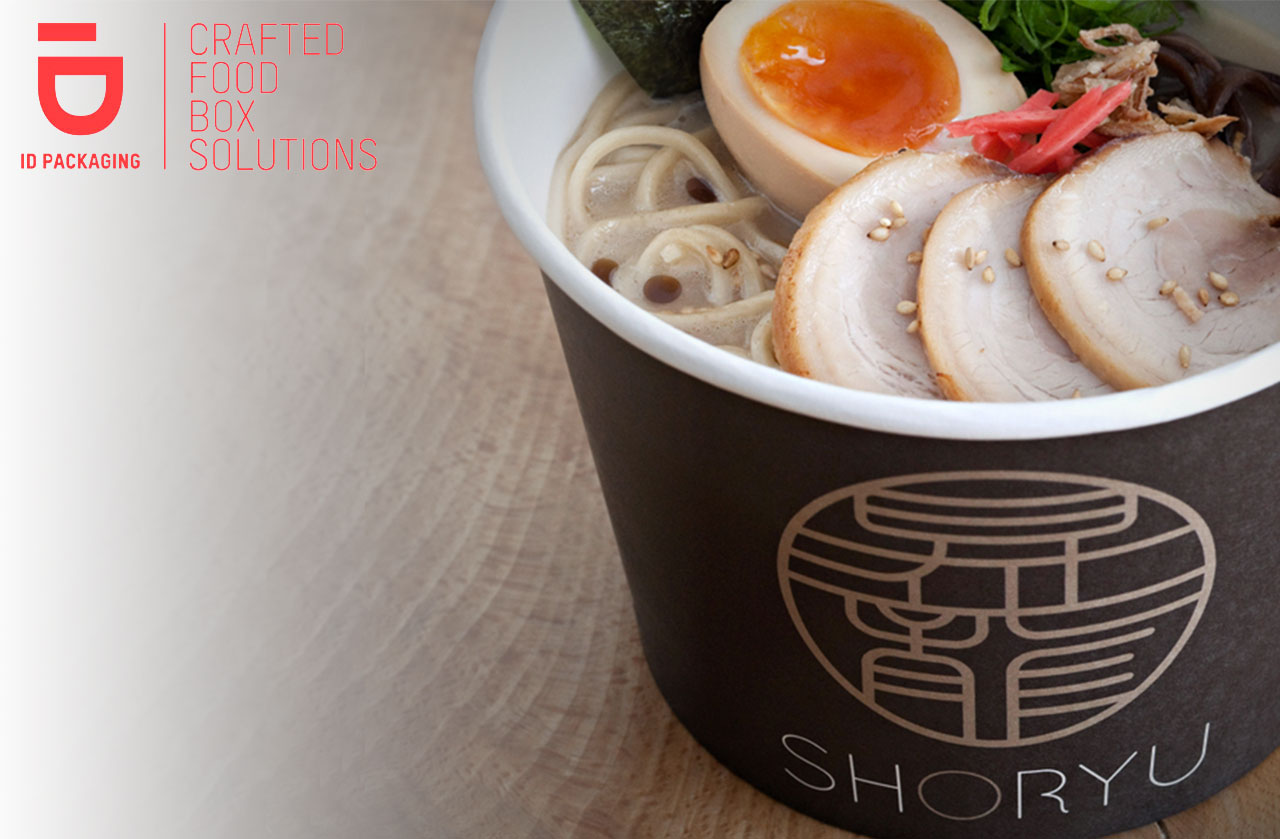 18 May

Good Food, Strong Style – Making Smart Moves with ID Packaging

Image is everything. Today's focus on the visual means that even day to day events never happened unless they're archived on Instagram or Facebook. Filtered photos dominate news feeds everywhere as people document their lives moment to moment, especially the times we share around the table, and those snaps can prove to be a lucrative source of free marketing. But, competition is fierce when it comes to takeout so your business needs to do all it can to get its food through the door over competitors'. Pictures can say a thousand words and if your food needs to be ready for its close-up, packaging is key. You create the flavor but we're the masters when it comes to style – sourcing your containers through us means your food looks as good as it tastes.

ID Packaging work with you first, and for you second. With custom-printed packaging available with as little as a 12-week turnaround, we'll discuss your exact requirements and guide you through the design process. What's more, whether you're looking for trays, bowls or boxes, our packaging is printed to order using food-safe vegetable dyes on eco-friendly recyclable materials, especially handy if your food is organic.

We know that your needs are ever-changing. It can be stressful when you find exactly what you're looking for only to discover that order minimums are around the 20,000 mark, you have nowhere to store that kind of volume and, frankly, no need for it. At ID Packaging, we provide you with the flexibility of low minimum orders without having to compromise on branding. Our custom-print containers can be arranged for as little as 12,000 units and you can even mix and match up to three styles within the order – can't say fairer than that now, can you? Throw in 3 months of free storage and delivery on us for orders over £150 + VAT and you've got yourself a pretty sweet deal.
Good food is great but great food delivered in on-brand packaging is even better. Make sure your customers are putting your dishes front and centre of their timelines and show that your commitment to quality filters right down to the very containers you choose. Branding your goods is easiest with an ID Packaging custom-print, low minimum order solution and our dedicated team are on-hand to help. As soon as we know your requirements inside and out, just leave it to us to make your experience smooth and keep your input to a minimum.