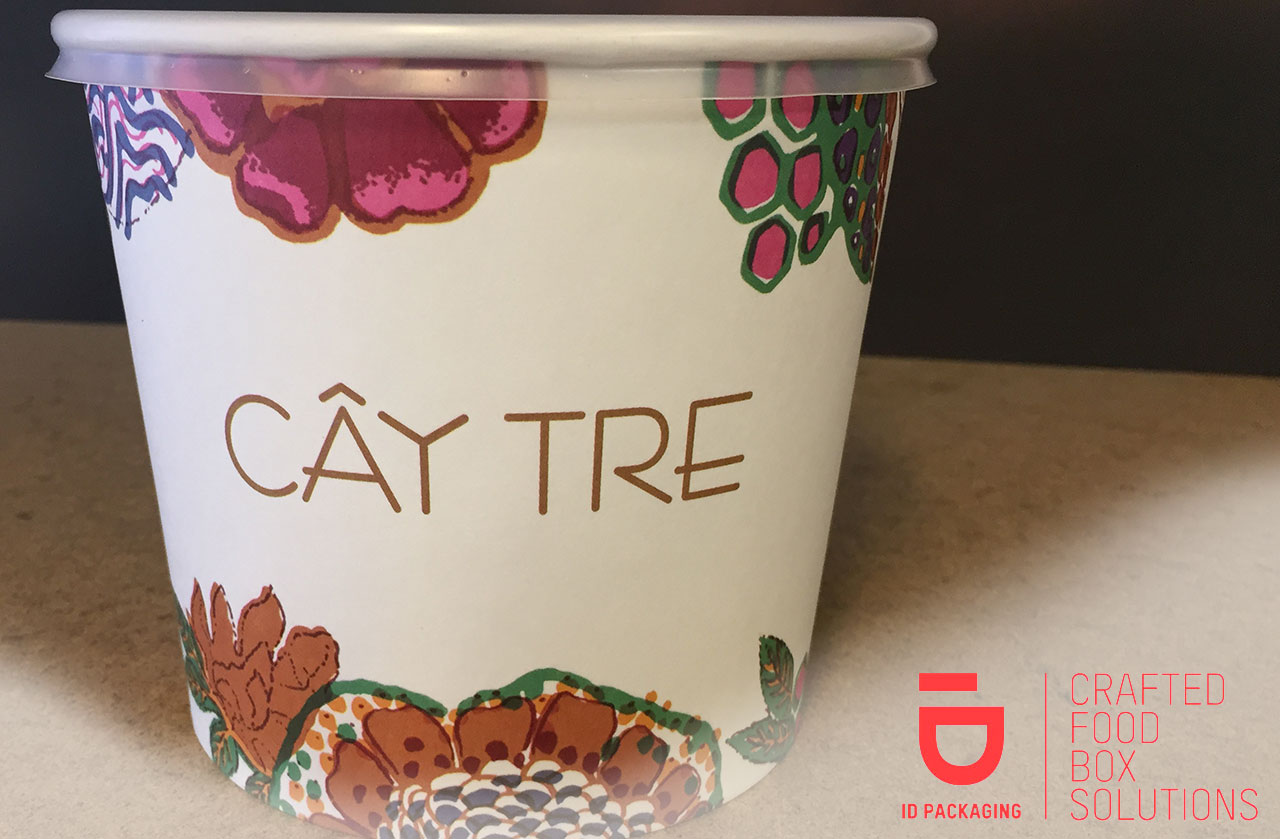 28 Mar

Investing In Great Food Packaging Design

Package design can make or break the success of your business. Seem a little dramatic? Well, think of it like this: Tesco tout their wares in blue and white, Nike have a great big tick (get it…?) against their marketing strategy, and who doesn't instantly recognize the golden arches of McDonald's? The way you sell yourself through your design and logos is big business and following that through to the cartons and containers your customers walk away with is essential.

Read on for our top 3 tips to make investing in packaging worth your while – and your money.
Make Changes
Reading this and thinking you've got you packaging covered but still touting the same design you've always had? Customer recognition is a winner when it comes to helping sales chug along nicely but unless you've got a super-strong brand identity then it could be time to shake things up. Think about how far your business has come and tell that story through your design. Not only will you have an interesting tale to tell to new punters but regulars will be surprised and intrigued by the change too.
Say Hi to The New Guys
Boosting your business by reaching new customers is important if you're looking to expand. Don't take anything for granted when trying to engage with a wider circle and get a professional designer on board to help. The great thing about investing in packaging design to drive sales is it doesn't feel like money down the chute – packaging is essential to transport your goods from a shop or restaurant, so it's a given that you'll spend the cash to get it right. The best part is that getting it right can also lead to an upturn in sales and a new client reach – a no-brainer, right?
Doing it Right
To some businesses, packaging is an afterthought. If there's a plain design available at a cut price they'll jump straight on board and think slashing costs now will work out in the long-run. Wrong. As the intro to this piece mentioned, there's no end to the value of stamping a strong brand identity across all possible formats and that includes packaging. Return on investment is high because, just like the previous point said, you're buying it anyway so why let the opportunity to really make it work for you slip by?
In the end, putting your money where it matters is the key to business success. If you can inject a dose of marketing and brand identity into an existing cost then there's little to lose. Hire a designer, tell them your story and invest in getting that across your customers in the one thing they're guaranteed to come into contact with when they buy from you – your packaging.
Get In Touch
We can help with all of your food packaging design needs! All of our packaging can be custom printed with your own designs, and we help you work through our design template to incorporate your artwork. Get in touch with us to discuss further about your packaging solution: http://idpackaging.co.uk/contact/