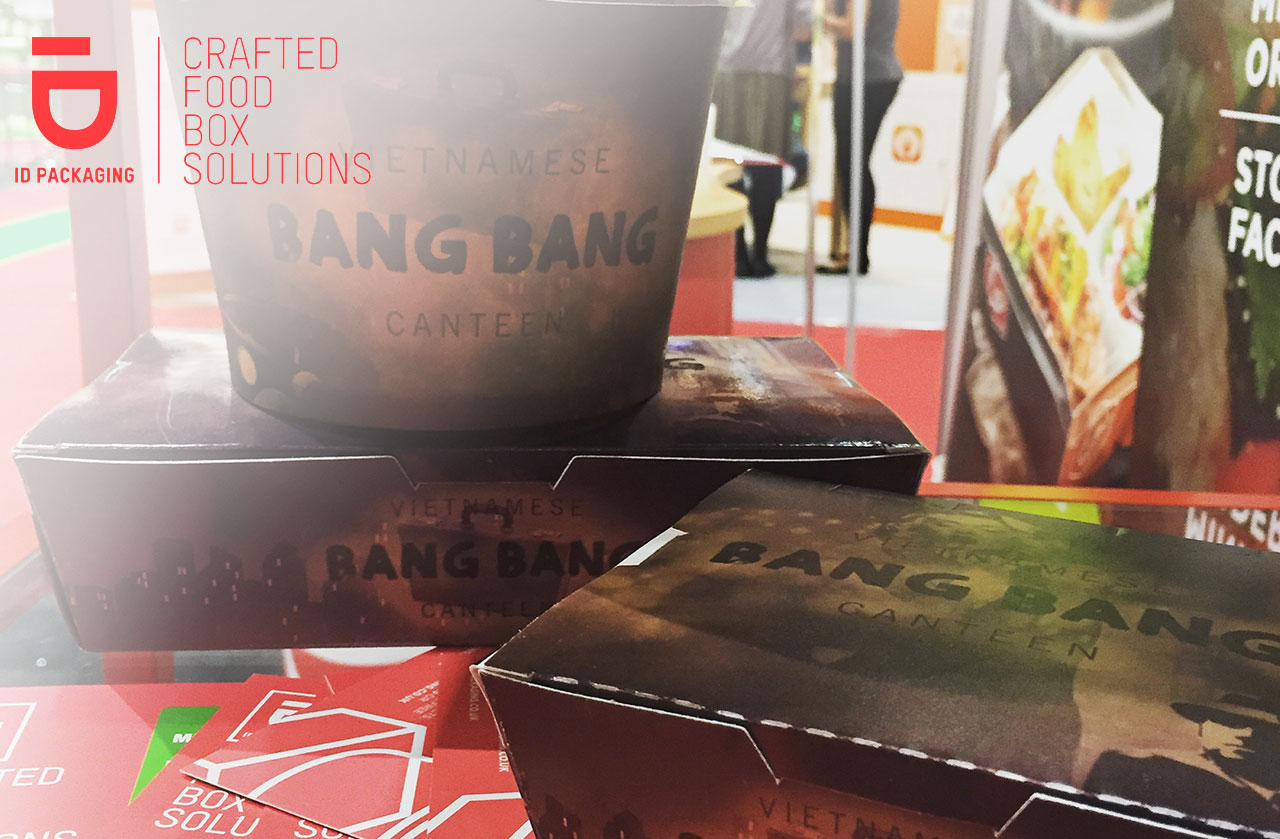 01 Mar

Seeing The Future: Top Trends in Food Packaging Design for 2017

Standing out from the crowd is essential when it comes to your business' food packaging design. Not only is it an effective way of getting customers to sit up and pay attention to your brand, it'll help imprint the product in their minds and have them coming back for more.

With 2017 well and truly underway (March… already?! The days are running away from us…must be getting old!) we thought we'd kick start the creativity train and list our top 5 favourite design ideas for packaging up your precious goods this year.
2017's top trends in food packaging design
Old-timers 
Vintage, kitsch and cutesy has been topping the charts in the fashion and homeware departments for a while now and businesses are getting on board with the idea for food packaging design too. Think Victorian script and frilly edges and you've got the gist. Vintage-inspired packaging works well for companies that get their client-base to buy into a by-gone era and can help build trust as the eye sees something hailing from yesteryear and associates the image with a long-standing brand.
Big Impacts Put Simply 
Especially useful for those who want to make a big noise in a small space. Makeup brands use this idea to fantastic effect – a lipstick palette adorned with a pair of lips does exactly what is says on the tin and provides a great opportunity for a kooky selfie (say hello to hashtags and free marketing). For you foodie companies out there think bold, simple designs on even the smallest of containers. It's amazing just how well this design trend can work – even writing "bowl" on a bowl gives customers a chuckle and helps cement your company firmly in their minds!
Say It With Style
The marble-effect may have you thinking of lux bathrooms suites of the early 90s but it's made a comeback in a big way. Everyone knows marble is expensive and done well, its trademark subtle swirl pattern goes a long way to evoke a sense of luxury.
Pulling The Heartstrings 
Remember Coca-Cola's name-on-a-bottle campaign? And remember how many you bought your friends/family/self…!? It was undoubtedly a stroke of genius and got a great emotional connection flowing between brand and consumer, and with a bit of creativity you could do the same! It's not just names that work – anything that gets your demographic to connect is a great a way of keeping them interested, just think of all the millions of kids that begged mum or dad for a box of cereal with their favourite word-game printed on the box. A great starting point is thinking about how you and your staff might engage with your own food packaging design and then just go with your instincts.
Weaving A Yarn
Who doesn't love a good story? Any packaging that tells a tale about the humble beginnings of a business usually sees sales take a leap upwards. Customers want to connect (see previous for inspo) and telling them exactly how the magic began to happen makes your business appear trustworthy and accessible.
Get In Touch
We can help with all of your food packaging design needs! All of our packaging can be custom printed with your own designs, and we help you work through our design template to incorporate your artwork. Place an order here and we'll be in touch with you shortly! http://idpackaging.co.uk/order/